Frequently Asked Questions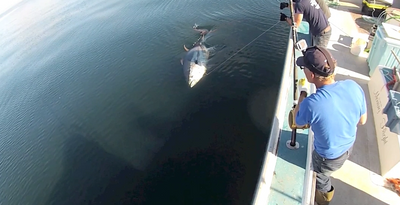 What will we catch out there?
While deep sea fishing we target atlantic mackerel and cod, but it's not uncommon to see a few different types of fish on the end of your line!
How many can I keep?
Up to 2 cod per person. Maximum 20 per boat
Mackerel have no limits (We only like to keep as many as we need)
Halibut must be released
Tuna are also catch and release
How long is a deep sea fishing trip?
Approximately 3 hours from start to finish.
How many people can come?
Up to 20 on the boat at a time for deep sea fishing. Tuna on the other hand has a maximum of 6 guests per trip.
How long before a trip should I reserve a spot?
The longer the better. You can book at any time, but we recommend you do so as soon as possible to help ensure you get a spot before they're all spoken for!
What should we bring?
We supply all tackle, licenses, and rain gear. All passengers are welcome to bring a few snacks, and drinks along if they please.
Normally the temperature on the water is similar to that on the land, but it never hurts to bring a sweater/coat along.
Continued....